Less than 1 year old on Allbiz
Technical characteristics
Country of manufacture

Russia
Description
Products: Laboratory stand for the study of erosion Monicor - stand - E - 1 buy price manufacturer Russia, Republic of Bashkortostan
Category: Bench and laboratory test equipment and materials
Description:
Installation specifications
Abrasive particle speed from 5 m / s to 150 m / s
Adjustable angles of attack of particles from 10 ° to 90 °
Up to 6 simultaneously tested samples of material attacked by abrasive particles
Test specimen sizes up to 40x100 mm
Possibility to change the concentration of abrasive in the stream
Possibility of video recording of the flight of particles
Possibility of supplying liquid to the test sample
The results of the experiments are the change in the weight of the tested sample, micrometric and laser measurements of the degree and shape of erosive wear.
Practical tasks that can be solved using this installation
Determination of wear of various materials when exposed to abrasive particles at different angles of exposure in conditions similar to real ones
Predicting the weakest in terms of erosion in the pipeline
Selection of materials that are most resistant to erosive wear, including in gaseous environments with the presence of moisture
Cooperation options:
delivery of the stand to the customer with SMR and commissioning;
testing of customer materials at our own stand.
As an example, photographs of black steel samples are shown when exposed to the same amount of abrasive at different angles of attack. Depth measurements were taken with a micrometer.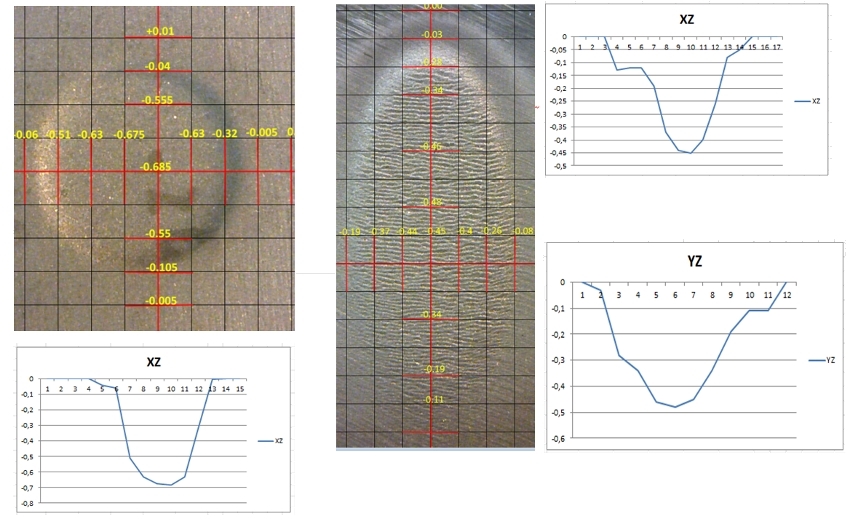 LLC NPF "Akrus - M" is engaged in scientific and technical developments in the field of corrosion control, laboratory research and computer programs.
Contact the seller
Laboratory stand for studying erosion Monicor-stand-E-1