Less than 1 year old on Allbiz
Technical characteristics
Country of manufacture

Russia
Description
Hook for containers
Country of origin: China.
The delivery set includes 4 grips (2 each with left and right lock).
Strength class - G80.
Carrying capacity of the set - up to 50 tons.
Grips (container hooks) are designed for lifting and moving metal 20 and 40 foot sea containers. The main purpose of the grippers is to organize attachment points for slings, including the use of a traverse.
The grippers are installed in special seats on the outer side walls of the container. Lifting and moving containers is carried out by grabbing the bottom fittings.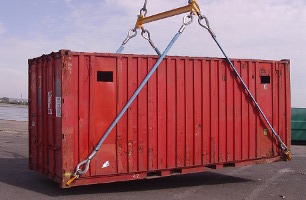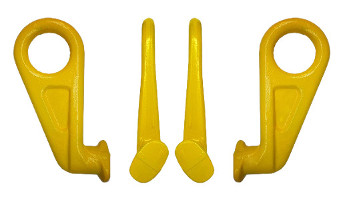 Design
The grips are made of high strength carbon steel, the surface is powder painted. The grippers are divided into left - handed and right - handed versions, each gripper has a corresponding marking. Executions differ in the direction of inclination of the lock (45 ° to the left or 45 ° to the right).
Contact the seller
Hook for containers