Technical characteristics
Brand

Tigarbo

Country of manufacture

Belarus

Plant manufacturer

Tigarbo
Description
Electric premium "Elekar 5E - TIGARBO» is designed for the movement of the objects of sports infrastructure for transportation of fans and athletes for walks and excursions.
Electric can be used in closed areas (airports, stations, shopping centers, warehouses, etc. ), where there are requirements for movement with small speed over large areas with 100% ecological and noiseless.
Electric is not intended to be driven on public roads.
The main advantages of electric vehicles "Elekar 5E - TIGARBO»:
100% environmentally friendly - no emissions, soot and smoke
Security - electric vehicles are recognized as the safest mode of transport of the XXI century
Electric "Elekar 5E - TIGARBO» is extremely easy to manage
The ability to use the machine in enclosed spaces
Electric vehicle charging from 220V household power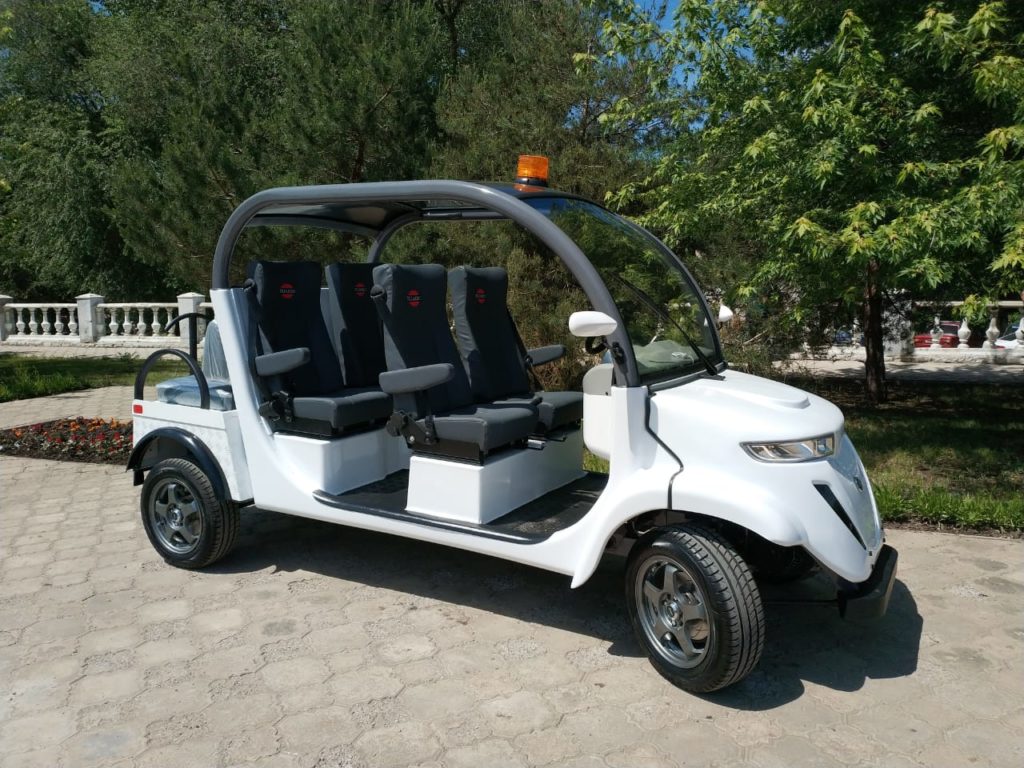 Specifications
Electric vehicles are manufactured in climatic version Y, category 1. 1 of GOST 15150
to work at an ambient temperature of minus 10 ° C (263 K) to plus 40 ° C (313 K)
relative humidity 80% at 20 ° C (293 K).
| Characteristic | Description |
| --- | --- |
| Number of main seats | four |
| The number of additional seats | 2 |
| type of drive | full |
| The presence of the loading platform | - |
| Gradeability, max | 25% |
| Maximum speed | 25km / h |
| motor type | NRM5000V 72V4000W |
| Controller Type of motor control | NRS300N72300 |
| Board charger | LNP2000 72V 25A |
| type of tire | 185 / 60R14 |
| max weight of cargo in the back | 50kg |
dimensions
Contact the seller
Electric 5E-TIGARBO 4 + 2 (4x4)