Technical characteristics
Brand

Dosatron

Country of manufacture

France
Description
External regulation from 0.07% to 0.2%. Pressure from 0.3 to 6 bar. Dosing of 0.007 l/h to 5 l/h.
This type of medication dispenser is designed for accurate dosage of vitamins, medicines, disinfectants, that are used as part of watering system of birds, pigs. DOSATRON is easy to assemble, no need to connect to the mains supply and without the assistance of an operator delivers the solution specified concentration. This type of medikatora is resistant to aggressive Wednesday.
External regulation from 0.2% to 2%
Pressure from 0.3 to 6 bar.
Dosing of 0.02 l/h up to 50 l/h.
In stock dispensers of medicines and repair kits for them.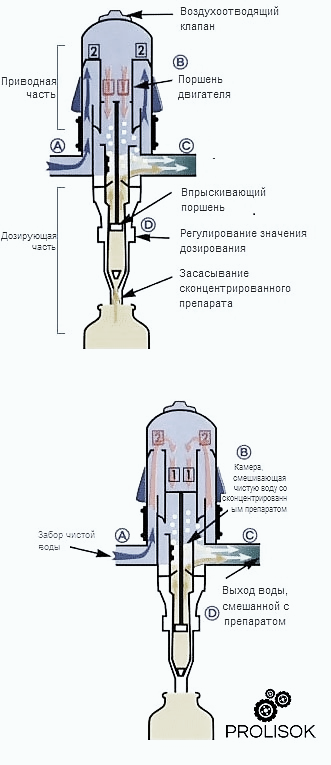 Medication dispenser, medikator, dozatron, b/dozatron, buy medication dispenser, dispenser of drugs, buy medikator for more detailed information, please phone the above.
Contact the seller
Dozatron D25RE 1500