Technical characteristics
Brand

Chando

Country of manufacture

China

Коллекция

Коллекция MYST

Вес продукта (гр)

858

Размер продукта (см)

13*13*16.5

Размер коробки (см)

14.6*14.6*25.2

Рекомендуемая площадь ароматизации ( м2)

около 5 м

Обычная длительность ароматизации (дней)

60-90

Характер упаковки

Жесткая коробка

Аромат

Лимон и зеленая трава

Емкость диффузора

200ml
Description
Chando - exquisite manufacturer with a worldwide reputation
Chando - patented and recognized brand of class LUX. This young brand that recently appeared on the market of interior fragrances, burst into the perfume world and became a shining example of the art combination of copyright aromas and delicate handmade porcelain.
As the top of the ceramic craftsmanship, porcelain many centuries ago, earned a world - wide recognition as a subject of high art and luxury. The phenomenon of global recognition of porcelain - is that they show how big a person's ability to convert the gross matter into fine works of art. However, we were lucky with you to witness the birth of a new objects of ceramic art class Chando. They argue that man has an amazing ability to transform not only the gross matter, but also ordinary space.
Aromadiffusors porous porcelain Chando made using a patented technology. It delivers unmatched audibility and disclosure of flavor, an order of magnitude superior to other carriers: . Incense sticks, aroma candles, aroma lamps and other porous porcelain structure creates numerous microscopic decanters, which makes aromatherapy diffusers Chando, probably the most effective and excellent flavor conductors in the world. As an artistic motifs Chando artists used pieces of Ming Dynasty.
Joining in 1977 the family craft of pottery and porcelain of Vicky Chen began to explore modern and long forgotten trends east and west, with the aim to bring a fresh perspective to the craft that has remained unchanged for centuries. A trend that has defied the innovative spirit of the artist became Aroma design. That it was the beginning of a deep study of family secrets of porcelain craft in order to develop innovative solutions that would make porcelain fragrance conductor. The result of the study was the patented technology of porous aroma Chando porcelain, which has no analogues in the world.
7 stages and 42 steps to create the perfect combination of porcelain and FLAVOR
ENGRAVING : Making drawings on paper in lifelike porcelain product requires serenity in the heart, a calm and relaxed state of mind at the level of each cutter.
FINISHING: Perfect aroma porcelain surface - is the result of numerous repetitions of smoothing the texture and compounds each individual element aroma porcelain in a single form. The final product - an intricate combination of elements, which joint is hardly discernible armed sight.
MOLDING : 3 stages: preparation of forms, burning, restoration, divided into 12 sessions comprehensively ensure that as a result of filling the molds and firing each piece will find amazing detail.
FIRING : Only after the second of the jig - glazed porcelain aroma acquires a dazzling high gloss shine. As a result, the polishing of the surface texture of porcelain arises that, due to which he has become a worldwide ambassador of luxury.
SOLUTION : Each phase of the solution requires a great deal of skill. Master added a little more or less of ingredients or time is immediately reflected on the beauty of the appearance and the porosity of the structure, and therefore the flavor.
Accents : The final step - the addition of gold - plated or applicative accents that bring life into the statue.
QUALITY CONTROL : After the creation process is complete, the product of the aroma porcelain pass several quality control procedures before they are packed and sent to its owners. All this requires that products aroma porcelain produced proper impression.
About Chando partnership with Midsan
Since the end of 2019 the company became the exclusive partner of Midsan Chando company in Ukraine.
Midsan company has deep expertise in flavors, we have over 9 years experience in the industry, aroma marketing and 5 years are a professional flavoring premises for business services market leader. Midsan company is the exclusive distributor of the world leader in aroma marketing industry - Scentair Technologies Inc (USA).
During these 9 years we Midsan team have done a tremendous way to the aroma of the market development of marketing in Ukraine have accumulated deep expertise, including in the choice of scents, as fragrances. Start of cooperation with Chando is a natural step for us.
Collection MYST - capture magical moments and precious flowers in full bloom
Violet Love - Rose Garden (Amethyst love - Rose garden)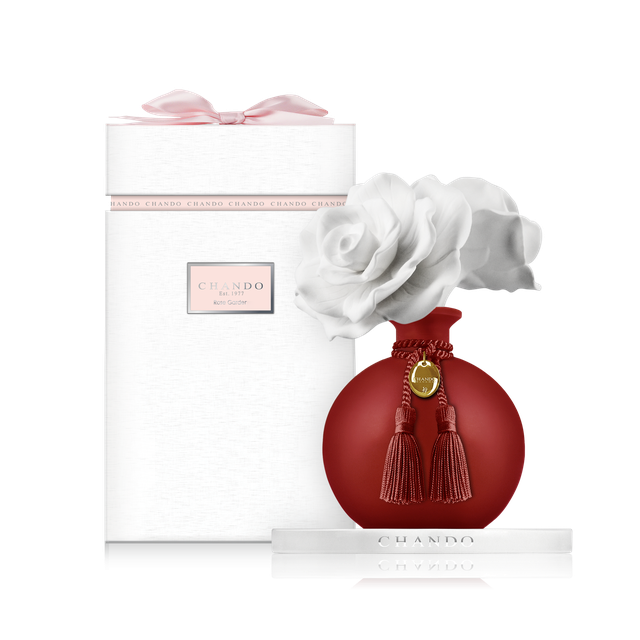 Top notes: green rose, geranium

Middle note: rose, bluebells
Bottom notes: sandalwood, musk, amber
The charm of the romantic French rose decorates you in a charming journey. Rose charm runs through the essence of the fragrance with notes of jasmine in the top notes, that draws you into a magical journey. Whiff instantly beautify you in an atmosphere of mysterious charisma.
Violet Love - Wild Orchid (Amethyst love - Wild orchid)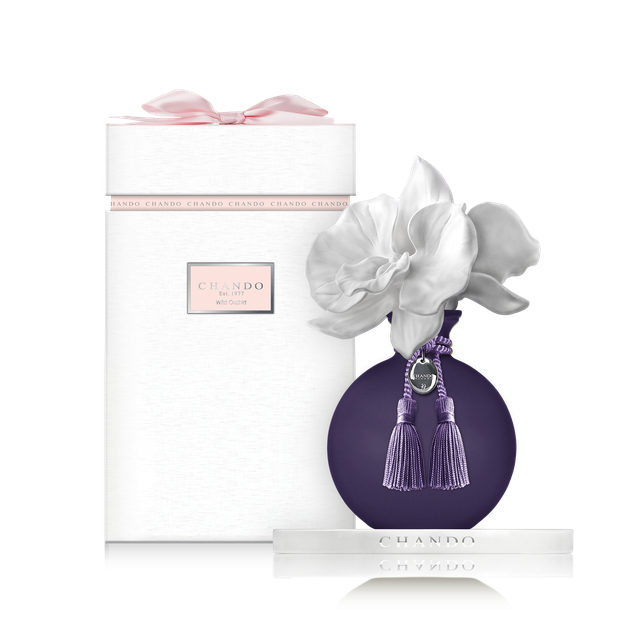 Top notes: geranium, mandarin, coriander, raspberry, green

Average note: freesia, jasmine, rose, ylang - ylang, mugeet
Bottom notes: sandalwood, musk, vanilla, amber
Velvety touch Orchids reveals an enchanted mystery. It is accompanied by pale shades of raspberry, harmoniously intertwined, revealing the secret of the enchanted dawn. Fresh scent of sweet vapors with meadows instantly awakens your senses.
Violet Love - Midnight Lotus (Amethyst love - Midnight lotus)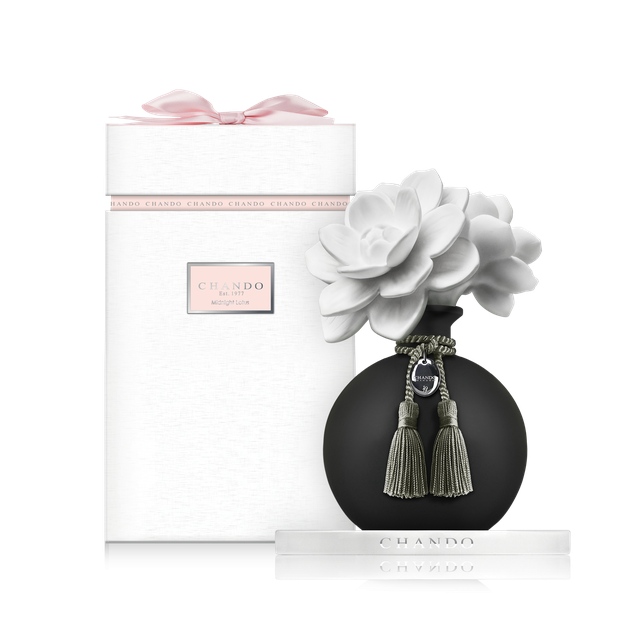 The top notes: mandarin, Italy, China, juicy peach, lemon

Middle notes: lotus Asia, India, jasmine, rose, Turkey
Bottom notes: amber, white musk, cedar
Sweet sweet dream in which Lotus blooms. Fully immersing your senses in this landscape of dreams, surrounded by a slight scent during a walk on a boat. Take a journey with collectors lotus. Surf the pond in a lotus surroundings, while in the air is delayed citric sweetness, their daring titter leads to full flowering Lotus.
Violet Love - Lilac and nutmeg (Amethyst love - Lilac & Nutmeg)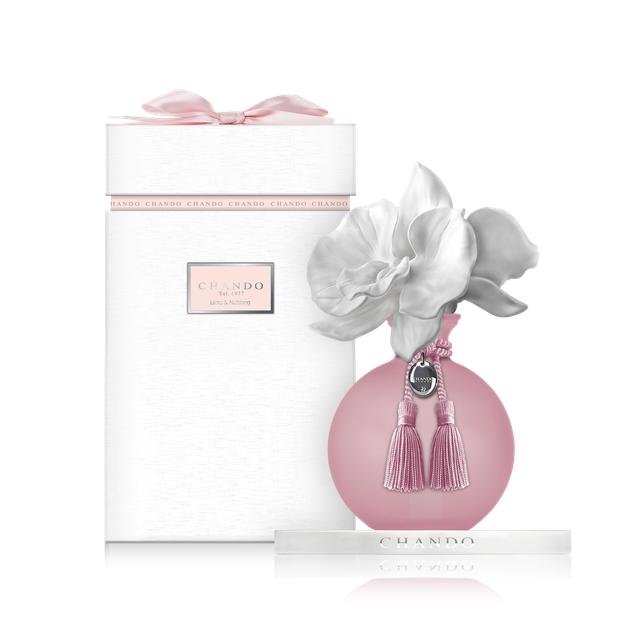 Top note: sweet lemon, lavender, lemon white

Average note: lilac, purple lily
Bottom note: musk, oak moss, vetiver
Intoxicating encounter with nutmeg, and the awakening of light. Awaken your senses when the spicy notes of freshly ground nutmeg fill your room. Intoxicating meeting with luxurious mixture of earth tones warm and soft cedar shining in your blood
Violet love - lemon and green tea (Amethyst love - Lemon & Green tea)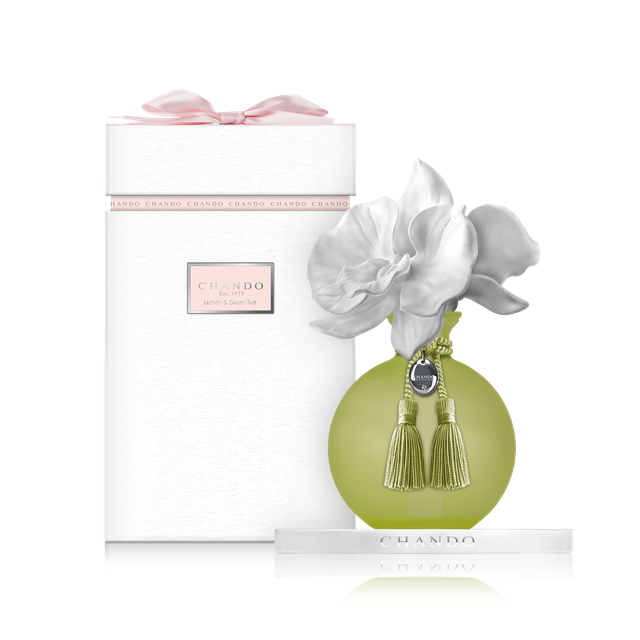 Top note: sweet lemon, lavender, lemon white

Average note: lilac, lily of the valley, violet
Bottom note: musk, oak moss, vetiver
Heady encounter with nutmeg, awakening and radiance. Awaken your senses when the spicy notes of freshly ground nutmeg, which will fill your room. Intoxicating meeting a luxurious mixture of warm earth tones and soft cedar shining in your blood
Violet Love - peach blossom (Amethyst love - peach blossom)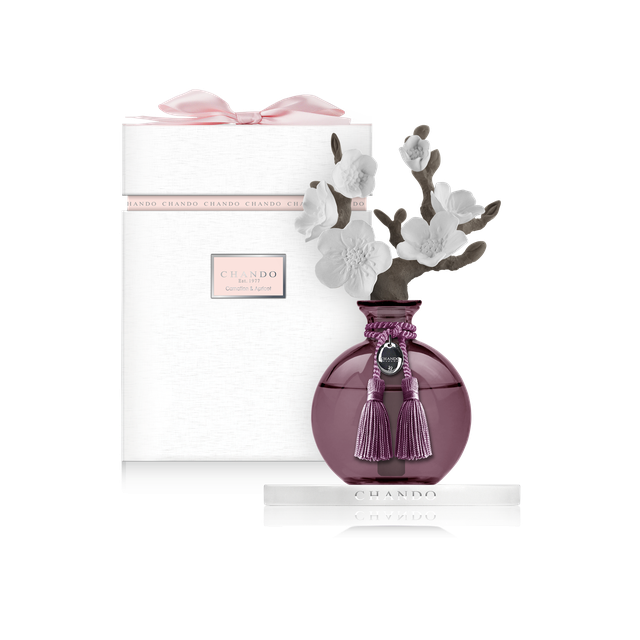 The top note of lily of the valley, rose

Average note: pink, apricot
Bottom note: orchid, amber
A generous mixture of sensual and invigorating colors pinks and apricots. Sensual, but animating fragrance exudes a positive, washing away every ounce of lethargy fresh carnation flowers and apricot. Generous blend harmoniously music radiates heat and freshness.
Violet Love - Garden pions (Amethyst love - Peony garden)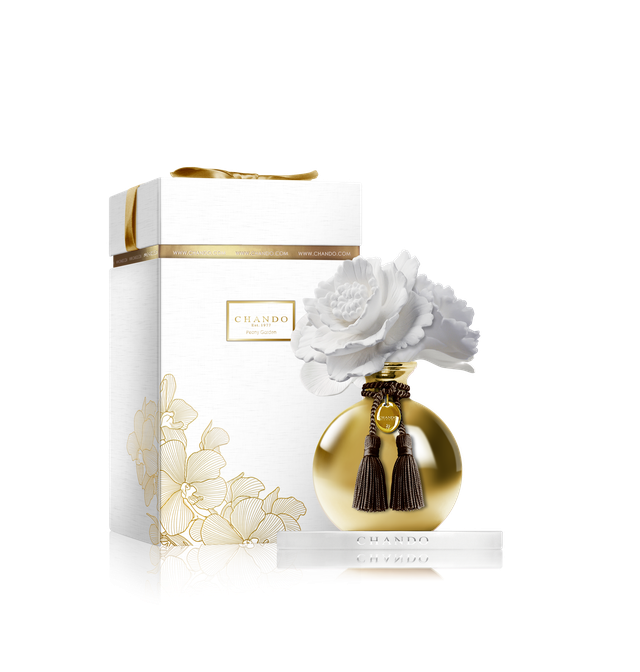 Top notes: apple, ylang - ylang, pink peony

Heart note: white jasmine, rose, carnation
Bottom note: musk, amber, sandalwood
Wreath of pink peony, harmoniously combining melody.
Violet Love - Fresh lily (Amethyst love - Fresh lily)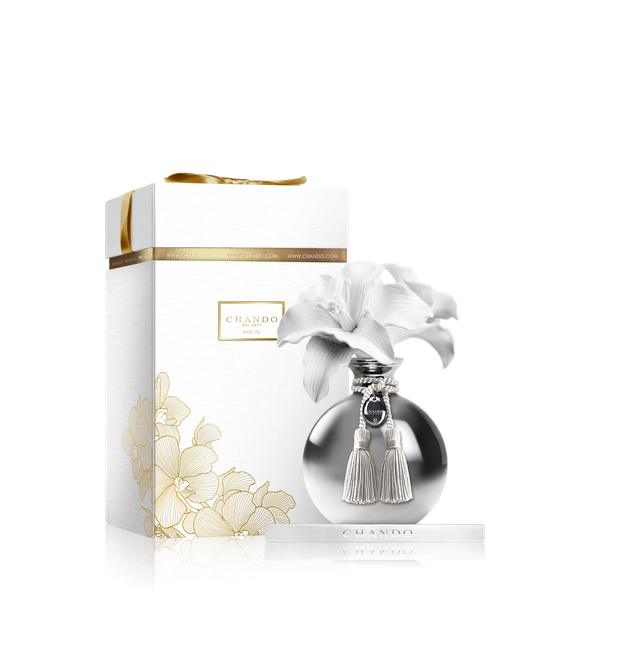 Top notes: lemon, geranyl

Average note: mugeet, jasmine, orchid, rose
Bottom note: musk, powder
Spectacular bouquet of lily of the valley - a sentimental and charming. It dominates the aroma - the charm of Lily, charmingly woven into a bouquet of lilies of the valley, jasmine and rose. Exciting blend of floral scents, revealing the sentimental moments of your past
Violet Love - Sensual camellia (Amethyst love - Sensual camellia)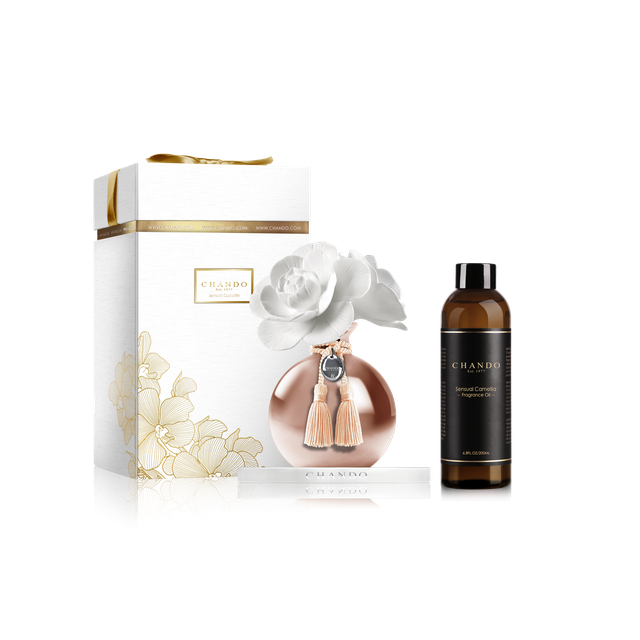 Top notes: Bergamot, Lemon

Heart note: jasmine, rose, lily, camellia
Bottom notes: Patchouli, Cedar, Sandalwood, Amber, Musk
Gentle Camellia blush, sophisticated and feminine. Subtle color Camellia charms way to the top of the mountain. Base notes are sandalwood enhance the sophistication, creating a decoration femininity.
Contact the seller
Aromadiffusors "Violet Love (Amethyst love)" collection Myst